ACOPIA SCHOOL
★★ K-POP experience for Middle and High School students ★★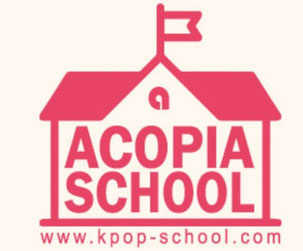 Are you a fan of K-POP? Do you like singing and dancing? Do you want to experience living in Korea and learn how to speak Korean?
If your answer is "Yes!" to at least one of the questions above, then ACOPIA School's training program is just for you!
Content:
1. What is ACOPIA School?
2. Training Program Description and Inclusions
3. Training Program Exclusions
4. Fees
5. Schedules
6. Instructors
7. Application process
8. Rules and Regulations
9. Risk and Crisis Management
1.    What is ACOPIA School?

ACOPIA School is a dance/vocal academy run under the ACOPIA Entertainment division. This division, specialized in K-POP activities, is also hosting one-week K-POP Training Camps 5 times a year and provides intensive lessons for those who wish to take Auditions in famous Entertainment companies.
At ACOPIA School, you will learn about Korean culture, have Korean lessons, singing lessons, dancing lessons and Korean cooking lessons. It will also be an opportunity to meet with other international students who share the same passion for Korea as you.
"What will I do if I apply for ACOPIA Training Program?"
2.     Training Program Description and Inclusions
5.   Beginner lessons schedule
Intermediate lessons schedule
6.    Instructors
 Suyoung Park (パク・スヨン 박수영)
Graduated from Chuo University College of Art
2006 singer backup activity
2008 miscoria choreography instruction
Broadcasting dance instructor
Corporate employee lesson lecturer
7.    Application process
Application must be over 13 years old and under 23 years old.
When?
You can apply for the training program any time. As the schedule is renewed every month, your training period will start on the first day of the month following the finalization of your admission.
How?
To apply, send us an email at acopia.intern@gmail.com with the following title: "Application for ACOPIA School's Training program". In the mail, please indicate your name, date of birth, Korean proficiency (if any), and the duration you wish to study at ACOPIA School for. We will then guide you through the admission process. This will include accommodation booking and payments.
8.    Directions and contacts
< Directions from Hongik University Station Exit 2 > 5 minutes walking distance
1.    Take exit no.2 at Hongik University Station and make an immediate left turn from there → Past Starbucks coffee, walk for approximately 150 meters until you see a pedestrian crossing.
2.    Cross the road, turn right and walk about 50 meters
3.    You will see the cosmetics store Olive Young at the corner. Turn left in front of Olive Young.
4.    Walk straight about 200 meters. When you reach the main road, you will see a white Italian restaurant called J's on your left.
5.    Turn left from J's and walk about 20 meters. ACOPIA School will be on your left with a poster of its logo before the entrance door. You can't miss it!
ACOPIA School's address:
Town: Seoul
District: Mapo Gu
Street Name: World Cup Buk Ro 6 Gil
Block Number: 60
Building Name: Deoksan Building
Floor 2, Door 202
Post Code: 03993
OPEN. Monday ~ Friday 10:00 to 18:00
TEL. 02-776-2004 (+ 82-2-776-2004) / 010-3305-4649
■ Subway ■ From Incheon Airport <Railway / Subway> Route Information:
Departure station: Airport railway Incheon International Airport station (Incheon Int'l Airport)
Get off the train station: Hongik Univ. Airport railway entrance station (Hongik Univ.)
Price: T-money card 4,050 won / cash 4,150 won
Time: 48 minutes
Transfer: None
■ Subway ■ From Gimpo Airport <Railway / Subway> Route information:
Departure station: Airport railway Gimpo Airport station (Gimpo Int'l Airport)
Get off the train station: Hongik Univ. Airport railway entrance station (Hongik Univ.)
Price: T-money card 1,350 won / cash 1,450 won
Time: 13 minutes
Transfer: None